Columbus Symphony Orchestra
I was asked to create a cohesive, eye-catching identity for the 2015–16 and 2016–17 seasons of the Columbus (Ind.) Symphony Orchestra.
In 2015, I drew inspiration from the season's theme, "The Journey Begins". I used imagery from maps, blended with orchestra instruments in the style of Picasso's line drawings, to create a unique, memorable theme for the season. The next year's theme was reminiscent of titles of vintage textbooks, so I used the covers of those books as inspiration.
Working with symphony board members each year, I designed a poster, informational brochure, and season program, using the style I established.
PROJECT CATEGORY
Print
—
ROLE
Visual Design
Creative Direction
Illustration
Photography
2015 — 2016 Season Poster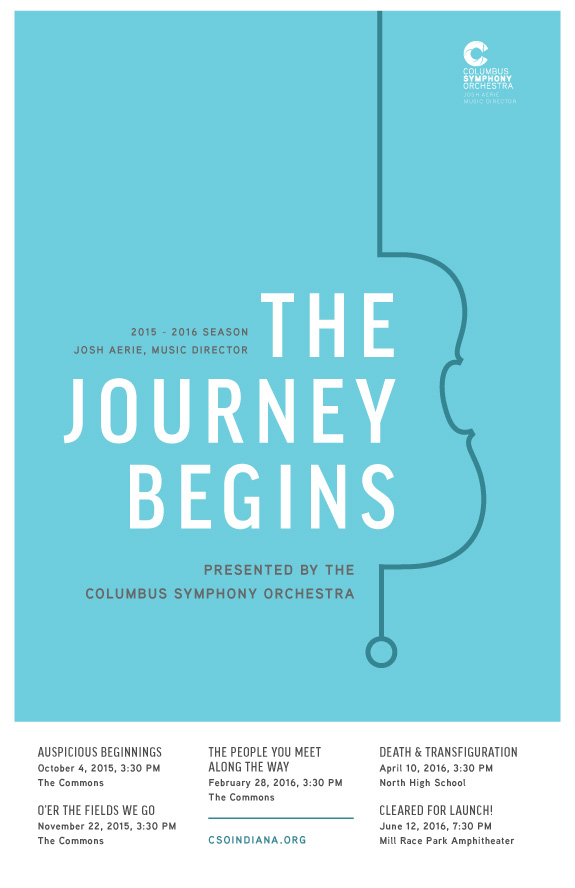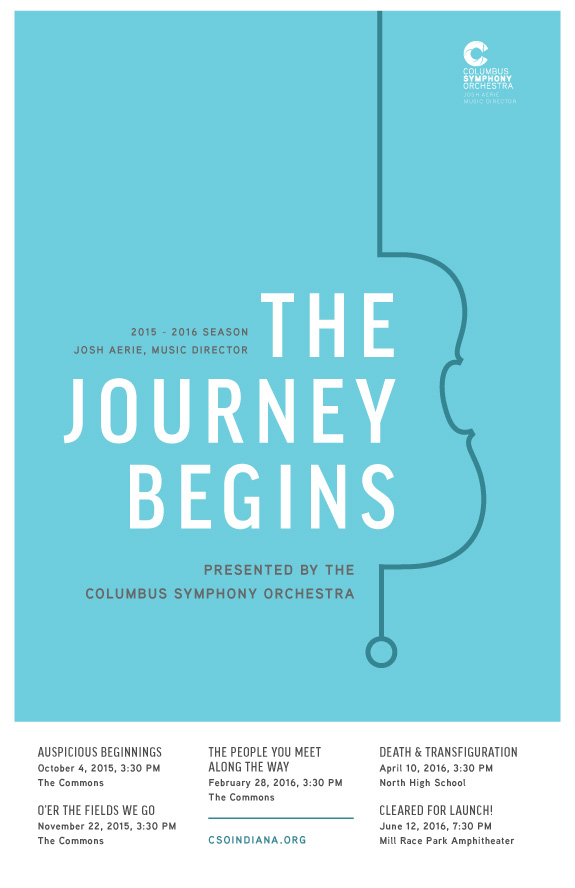 2016 – 2017 Season Poster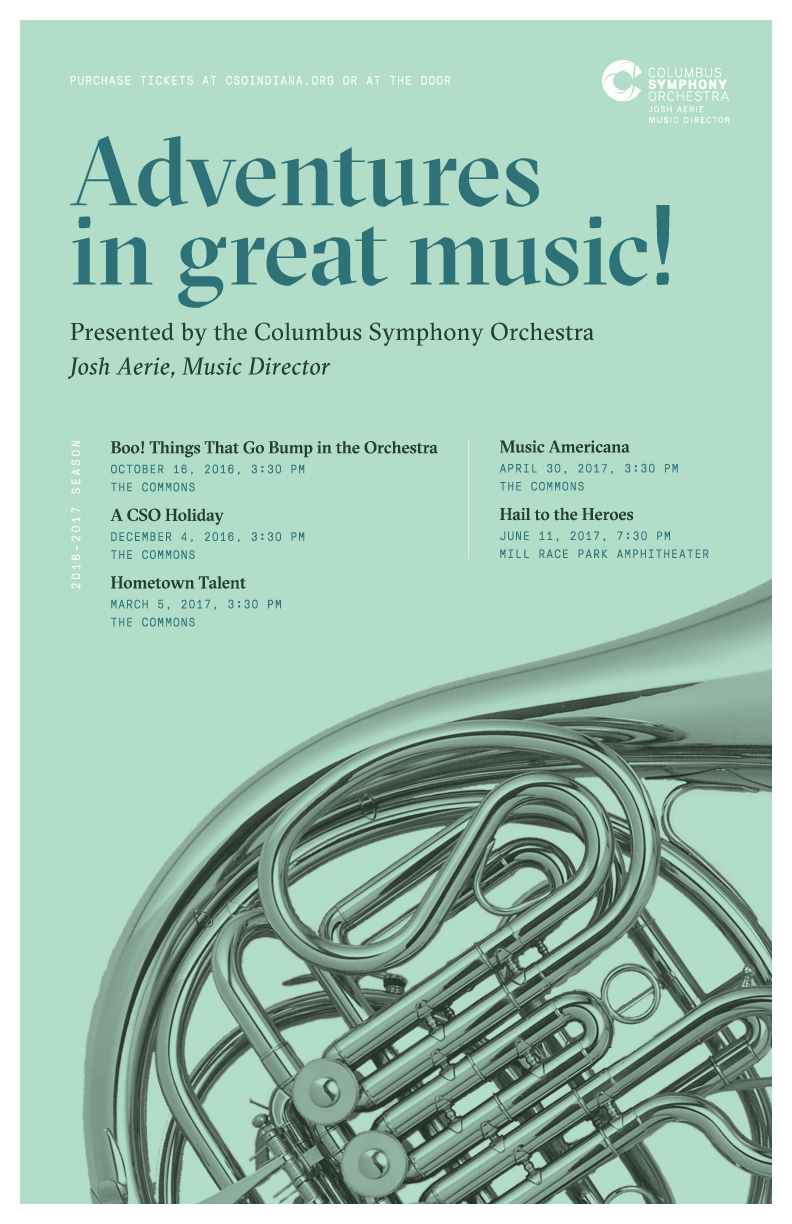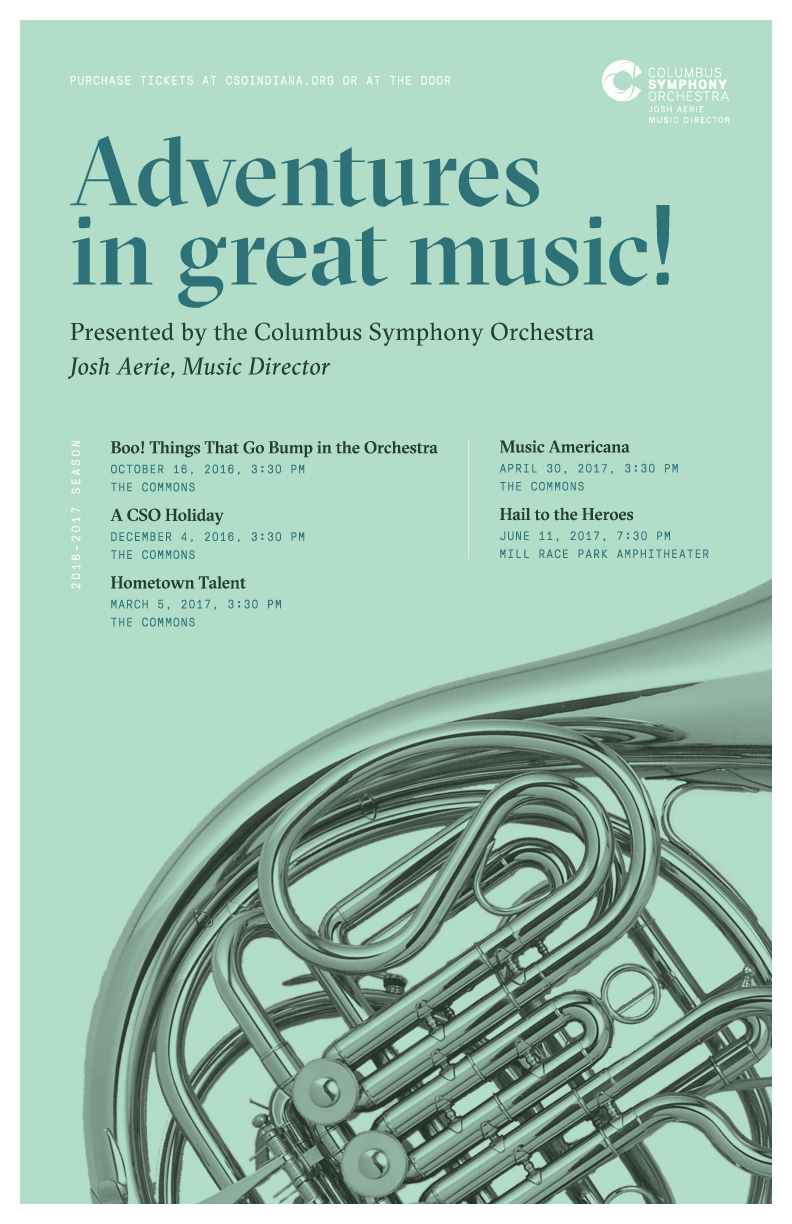 Program Book
Work on both seasons also included a 52-page program book to be distributed at each Columbus Symphony Orchestra performance.
Shown: 2015–16 program.